Straight Guy Peter and Jozo
We are back with hot hunk Peter getting his butthole pounded for the first time. Peter was working as a pool boy at this business man's place. We was most of the time out with business so he had the house mostly for himself. After he finished his work he usually enjoyed a beer in front of his TV and imagining how his life would've been if he had this kind of money. But the other day he found some gay porn magazines under his couch and as he was watching thru them the owner, Jozo, came in. He was so embarrassed and he just didn't know how to explain the situation, because he couldn't tell him about his after work breaks so he made him think that he was gay as well. Jozo was kind of hot, so to keep his job he started hitting on him. Jozo took it more serious and ended up pounding his tight butthole on his white couch. Make sure you also take a look at straightfraternity.org  for more hot gay scenes. Enjoy it and see you next time!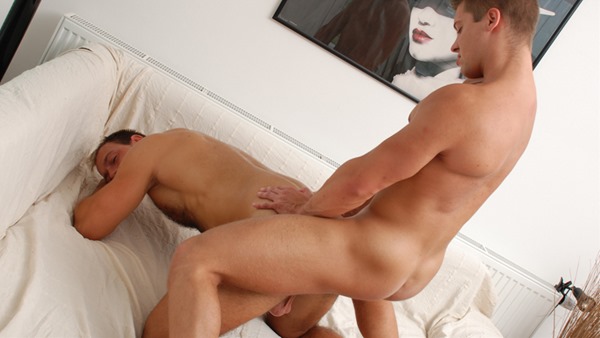 Check out Peter getting his butthole hammered!